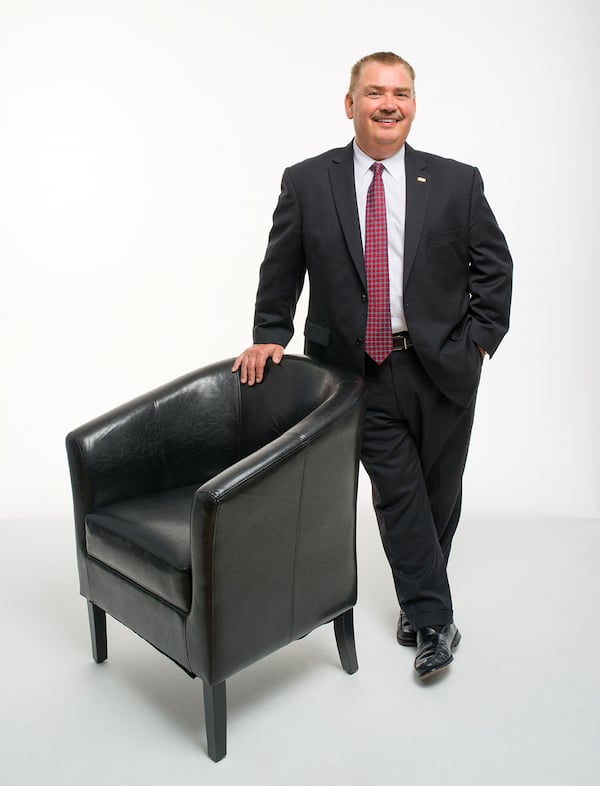 Report of the President & Chief Executive Officer
This month marks my fifteenth-year anniversary as Chief Executive Officer.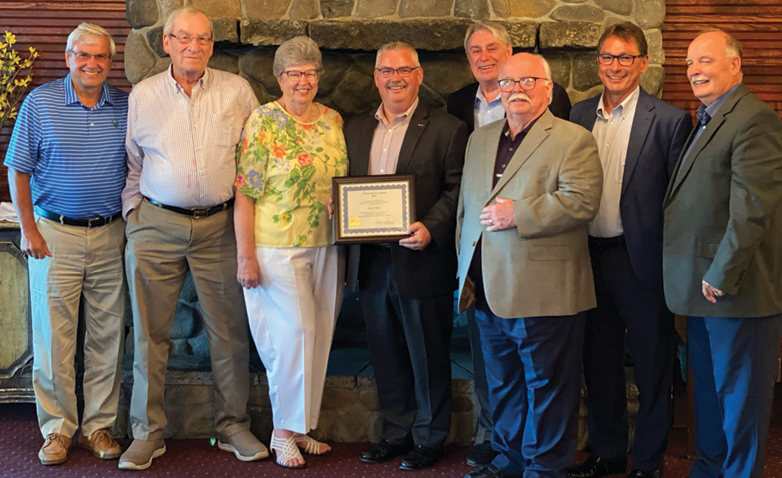 Taking this opportunity to reflect on the decade and a half, I am humbled to be leading an organization that has never forgotten its roots. During the height of the "Great Recession", SeaComm was able to navigate through some of the most tumultuous times economically that our country has experienced since the "Great Depression." Bank and credit union failures, the bankruptcy of General Motors, thousands of good workers displaced through unemployment and foreclosures of homes were regular fodder on the nightly news. Most recently, a global pandemic, which put not only our economy on pause, but also our personal lives as well. That uncertainly put undue stress on all of us.
During those two major events, SeaComm was a beacon of hope for so many. We didn't adversely affect our members by rescoring our credit card portfolio, reduce lending to small businesses, moreover, we assisted as a Payroll Protection lender guaranteed by the SBA and we did not increase our fees to offset the loss of interest income due to the low interest rate environment set by the Federal Reserve. In fact, we kept our deposit rates among the highest in our market during both environmental cycles. We ensured that we stayed true to what the 1934 Credit Union Act was all about. We continued to ensure we were making credit available to those who needed it and ensured that we did it in a safe and prudent manner.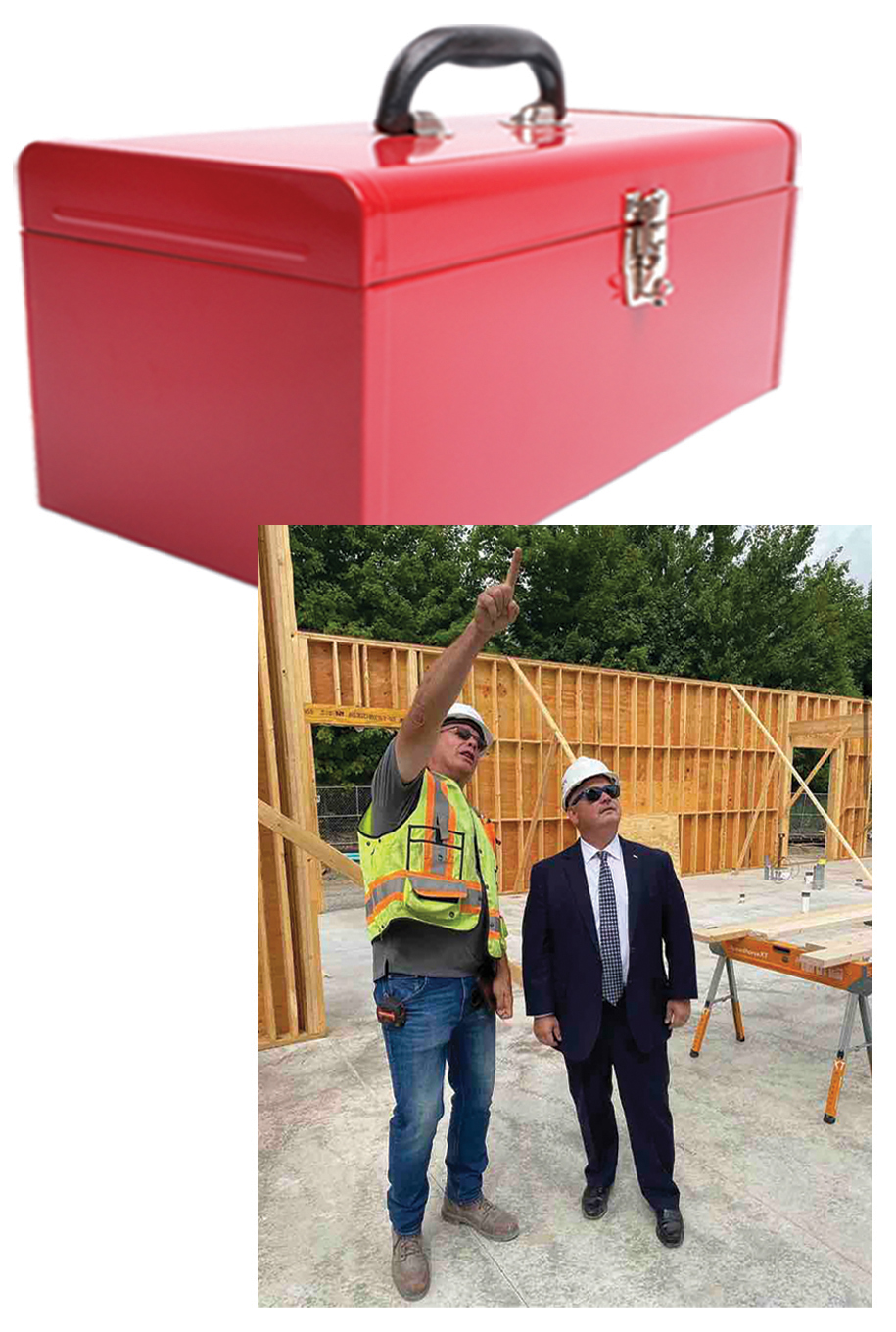 We continue to make progress in growing our products, services and footprint. Most recently with our merger with United Neighbors in Watertown, we have expanded our reach into Jefferson County. All while we are meeting our key operating goals and maintaining an overall strong balance sheet. Although not our intended mission, it does continue to be extremely important to our long-term financial well-being. The heart of why we exist comes from us improving the overall financial lives of the member, which begins from the moment they open that door and enter a branch, make that phone call or send that email. As a cooperative financial institution, missioned with helping one another, whether it is borrowing or placing funds on deposit, we are here to help one another.
As the economic climate continues to change, we remain committed to being there for any type of financial situation. We understand that no members' financial life fits into a "one-size-fits-all" box and therefore shouldn't be reduced to just a FICO credit score. The relationship we enjoy with our members isn't just about the one-time car loan; it's about the entire lifelong relationship. We are committed to being there – when our members need us the most.
There are numerous highlights of my career at SeaComm which I could share. The one I am most proud of, was being able to save a family who faced losing their home through foreclosure by a larger financial institution. In a letter of appreciation, these members wrote, "After the loss of my job, the faceless individuals called us losers and were going to take our home. With no other options, we went to see you. I have never heard of an individual going to the President of a banking institution and asking for help. But, you Mr. Wilson, President of SeaComm, did meet with us and because of your compassion and understanding, made it possible for us to keep our home."
We help so many with auto loans to get that needed car to get to work, fulfilling a dream of home ownership and even personal loans to help with Christmas or those badly needed tires for the car. Whatever the need, we are willing to take a look and hopefully assist in any way we can. These successes come in many forms. A member sent this message to me recently, which highlights the impact we have on our members' lives, "I am reaching out to you today to tell you about a great experience. I went through a bankruptcy a few years ago, never excepting to return to SeaComm. The staff made my returning back to SeaComm a great experience. And extremely comfortable!! Once again a very happy member."
Given this opportunity by the Board of Directors to lead SeaComm has been a pinnacle of my professional career. A day never goes by that I am not personally appreciative of the hard-working, talented staff who ensure our members are taken care of every single day, the Board of Directors, who dedicate their time and talent to ensure our mission of doing the right thing of enhancing our members' financial lives is fulfilled.
As we move well into the third quarter, SeaComm continues to be on target to meet our expected forecast set forth in the FY2022 operating budget.

Our Financial Position Today Continues to Remain Solid
Net income as of July 31, 2022 is $4.2 million. Our net assets at the end of July were $767 million. That's a growth of more than $21 million from the previous year. At the same time, net operating expenses YTD were 1.68%, well below the 3.0% targeted goal set by the credit union's budget. Today, we have $102.4 million in undivided earnings. Capital remains a key component to our financial health as it is necessary to grow adequate reserves so we are able to withstand any uncertainty as our assets continue to increase and thereby be viable well into the future. As of January 1, 2022 as a large financially complex credit union, we are required to maintain a risk-based capital ratio at minimum of 10%. Today, we stand at 26.36%, well above what is required.
Weiss, an independent rating agency, has once again provided SeaComm the A rating in terms of excellent financial strength. BauerFinancial, another independent rating company, awarded us their Superior Five-Stars. They analyze the performance of U.S. Banks and Credit Unions. The star ratings classify each credit union based upon a complex formula which factors in relevant data including, but not limited to: capital, historical trends, loan delinquencies, differences in the book and market values of the investment portfolio, profitability, repossessed assets, reserves, charge-offs, regulatory compliance and asset quality. It has deemed SeaComm as safe, financially sound, and that we are operating well above regulatory capital requirements. DepositAccounts also gave us an A+ rating for FY22; one of the highest health grades given out and placing us in the top 200 healthiest credit unions in the U.S in 2021.
Annual Meeting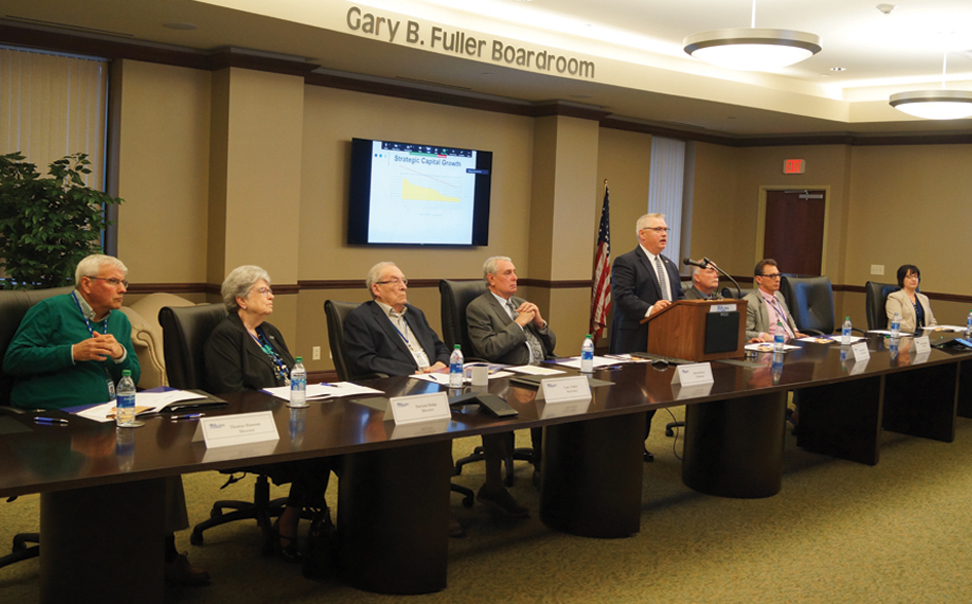 In my report at this year's annual meeting in May, we were pleased to announce that 2021 was another exceptional year for SeaComm. Highlights for the previous year, included: continued membership growth at 4% as well as a solid growth for lending. Member satisfaction, staff engagement and overall profitability remained high. The overall message relayed was that SeaComm is committed to ensuring our members get the very best in member service, core products and a diverse delivery channel model. Two directors were elected to 3-year terms, Patricia Dodge and Thomas Hannan. A podcast recapping the meeting is available on our website.
Other highlights include:
Certified as a Great Place to Work
Opened our second retail branch in Vermont
A clean audit opinion by our external auditors Nearman, Maynard, Vallez, CPAs
As we move forward, we are excited about our newest branch in Watertown. This new location will offer our members in that market additional services, such as a drive-thru and ATM, which has not been available at our current location. The project is expected to be complete sometime later this fall.
On behalf of the Board of Directors, management and staff, we are grateful to our more than 52,450 members, who continue to put their trust in us, and we will continue to work diligently to remain strong in order to be able to serve well into the future.
Respectfully submitted,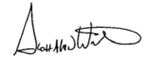 Scott A. Wilson
President and Chief Executive Officer

Looking for more articles and messages?
Browse through our archive to find more content pertaining to SeaComm President & CEO, Scott A. Wilson, and the credit union.