SeaComm Advisor Text Version
SeaComm Advisor Newsletter
Spring/Summer Edition 2019
Cover Page
The Advisor
Special Delivery
Benefits Plus®
Page 2
SeaComm offers you an exclusive key to a whole new world of savings & value-added benefits with the NEW Benefits Plus Checking program! We are excited to offer a new checking option for SeaComm members, called Benefits Plus , starting April 1, 2019! SeaComm has partnered with Generations Gold, Inc. to deliver benefits to your checking account that gives you ample opportunities to save on items such as:
Cellular Care - Automatic coverage up to $600
Restoration Rescue - Protection of your identity and secure personal information. This allows you to set up fraud alerts, reduce junk mail, coverage for minor children, and recovery services if you are a victim of identity theft.
Full-Service Air Travel with savings and cash back on air travel, hotels, car rentals, cruises and more.
Entertainment and Shopping Discounts, including:

Exclusive savings through Ticket Xpress on local movie tickets, sporting events, concerts, theme parks, ski resorts, zoos, aquariums, tours and more!
Dining and groceries
Retail stores and gift cards/e-gift cards
Cash back rewards
Pet health insurance
Office and school supply discounts.

Health and Wellness Discounts,including:

Pharmacy discounts
Hearing care
Vision discounts
Dental discounts
Choose from two great options when you sign up!
Benefits Plus® - Enjoy all of the amenities of the Benefits Plus Program for a monthly cost of just $4.95!
Benefits Plus® Premium
- Includes all that Benefits Plus has to offer AND Ultimate ID, which is:
3 bureau credit monitoring
Internet monitoring
Instant inquiry alerts
Remediation and lost documentation replacement services
Enjoy Benefits Plus Premium® for only $8.75 per month!
DISCOVER ALL YOU ARE ENTITLED TO!
Visit www.benefitsplus.org or call 1.866.329.7587 to enroll!
Download the app on the AppStore or get it on Google Play and start saving!
Page 3
We were happy to start the New Year off with a brand new look!
Our new website launched on January 2, and provides members with not only a modernized layout, but a user-friendly, upgraded site that's mobile responsive too!
Visit us at WWW.SEACOMM.ORG
---
Who wouldn't want to win $500 just in time for the holidays? Our "Classic Christmas Challenge" sweepstakes winner claimed and collected his prize in December! Congratulations to Leroy Swamp on winning a $500 SeaComm Visa® gift card! Thank you to all who participated.
---
Another congratulations is in order to our "Frightfully Froogal Fanfest" Halloween sweepstakes winner, Linda Premo! She subscribed to our blog and participated each day, answering trivia questions which landed her a $250 SeaComm Visa® Gift Card. Many thanks to everyone who participated. We hope you enjoyed our blog!
Follow our Weekly Wave Blog at: www.seacommblog.com
---
Facebook Milestone
We've reached over 12,000 fans! Thank you to our loyal fans and our newest additions for being a part of our Facebook community. We truly appreciate the opportunity to interact with each and every one of you! Be sure to 'Like' and follow us on Facebook to take advantage of our NEW weekly sweepstakes..."50 for Your Feedback Thursday," for your chance to win $50!
Follow us on social media to keep up with all SeaComm news, updates, notices and events!
---
Five Ways to Avoid Credit Fraud
Keep your credit cards safe. Store your cards in a secure wallet or purse. After making a purchase, immediately return your card to that place.
Don't allow websites to "remember" your card number. Only let secure payment portals, like GooglePay and PayPal, remember your card number. An even better practice is to never check the "remember card number" box for any site or portal.
Be wary when shopping online. Before using your credit card online, verify the site's security and that the URL is authentic—there's an "s" after the "http" in the web address, and a lock icon as well.
Report any lost or stolen cards immediately. The sooner you report a missing card, the less liability you'll have for fraudulent charges made with your card. Please contact SeaComm at (800) 764-0566 or visit any of our six branch locations.
Review your monthly bill. Always look through your monthly statement to check for suspicious account activity.
Page 4
Riddle
I dig out tiny caves, and store gold and silver in them. I also build bridges of silver and make crowns of gold. They are the smallest you could imagine. Sooner or later everybody needs my help, yet many people are afraid to let me help them... Who am I?
Answer: The dentist!
---
Joke:
I won $3 million on the lottery this weekend so I decided to donate a quarter of it to charity... Now I have $2,999,999.75.
---
Kick Back and enjoy the ride with an auto loan from SeaComm!
Rates as low as 3.24% APR*
Find your dream car and apply online! Visit www.seacomm.groovecar.com to browse GarageGizmo, our online auto buying center!
*APR=Annual Percentage Rate. Rate is based on a FICO score of 730 or higher, a 60-month term with Member Rewards. Lower rates may apply for terms less than 60 months. Sample estimated payment of a $25,000 loan at 3.24% APR may be $451.90. This payment does not include insurances. Your rate may vary from what is listed. This is not a commitment to lend. Additional terms and conditions may apply.
Page 5
Pay-it-Forward Program
SeaComm has continued its efforts with the highly-successful "Pay-It-Forward" program! This innovative campaign of giving has enabled SeaComm to surprise local residents with random acts of kindness. Recently, SeaComm has purchased groceries for local residents, provided the funds to pay for over 245 Thanksgiving meals, supplied over 400 ride tickets to fairgoers, filled up vehicle gas tanks for hundreds of motorists, provided free admission for moviegoers, and even supplied 33 local elementary schools with supplies, just to name a few.
SeaComm also paid the admission for the entire Mark P. Tyo annual hockey tournament at the Massena Arena!
In 2018, these generous acts of kindness gained recognition when SeaComm was selected as the First Place winner of the New York Credit Union Association's Dora Maxwell Award for Social Responsibility, and the M.A.C Award for Community Engagement!
This program, which was introduced in 2017, has allowed SeaComm officials to connect with the communities of the North Country on a more personal level. It is one thing to hand over a check, but it is so much more impactful to do something kind for another human being. With an overwhelmingly positive reaction to this program, SeaComm plans to continue performing these random acts of kindness well into the future, and encouraging others to do the same!
---
Finance 101: The Difference Between an Emergency and a Surprise
Let's talk emergency funds... Mort money management experts say one of the first things you have to do is build an emergency fund. Usually the number they come up with is astronomical. You might think if you really tried to save that much money, everything else in your budget would be an emergency.
But, of course, there is a reason for an emergency fund: Life. It happens. One day you have a job, the next you don't. That's an emergency. In that case, three to six months of your salary would really come in handy. That's just about what experts say you should have on hand.
On the other hand, when American Express surveyed people about what expenses pressured their budgets, most of them were not talking catastrophe. Instead, they were talking about predictable expenses.
The other category for a big unexpected expense was health care. About 44 percent experienced this. A big deductible after a surgery is definitely a budget buster. And it can be an emergency and a surprise. But insurance payments shouldn't be an emergency.
Here's how to do it:
Put aside a regular amount for your emergency fund in a separate savings account. Let it build up.
Put aside a regular amount for upcoming expenses. Let it build up. That car repair is going to happen. No surprises.
Build a complete picture of your annual expenses so nothing comes as a surprise. Use an online calendar to note when insurance payments are due. Figure out what these payments would cost you if you had to make a payment every month. This is how much you have to save. No surprises.
Rid your monthly expenses of unnecessary subscriptions, gifts, impulse buys. Build your funds with that money.
Now, when you have an expense that is a truly critical, urgent need, you have you fund to rely on!
---
"The unselfish effort to bring cheer to others will be the beginning of a happier life for ourselves." - Helen Keller
---
Going out of town? Let us know!
Be sure to let a SeaComm representative know about your travel plans, to avoid any interruptions and to safeguard your accounts!
Call us at (800) 764-0566 or visit any of our 6 branch locations.
Page 6
Subscribe tor our Weekly Wave Blog
Helpful tips and tricks for living on a budget and having fun doing it! Read the articles at www.seacommblog.com
3 Monthly Expenses You Can Lower Today
Did you know that you can easily lower some of your key monthly expenses? We've researched and found 3 savvy ways you can save money each month... Subscribe today!
4 DIY Cleaning Supplies You Can Make at Home
Did you know that there are numerous cleaning supplies you can DIY? We've put together four easy ways you can maintain a clean home on a budget! Subscribe today!
3 Money Mistakes You Might be Making
In this day and age, financial mistakes are easy to make...but also easy to correct! With a little effort and motivation, you can right these wrongs and start fresh. We've come up with a few easy solutions for you...Subscribe today!
Other topics include: 4 Budget-Friendly Tips for Pet Owners, 5 Tips to Help You Go Green in 2019, 3 Ways a Personal Loan Could Save You Money, 3 Rules for Lending Money to Family & Friends...and more! Subscribe today by visiting us online at www.seacommblog.com
---
Mobile 4.0 NOW AVAILABLE! Get our new & improved Mobile Branch app TODAY!
---
The "No-Spend" Challenge...
A financial writer set out to spend no extra money for a year. Michelle McGagh and her husband vowed to pay bills, but not to buy coffee, clothes, or a beer at a pub. They didn't eat out or even buy gas. Instead she rode her bike everywhere all the time. She spent only $35 on food every week, so she had to plan cheap meals.
What happened? At the end of one year she saved $23,000. She admits the effort was not easy. She missed having face cream and fresh flowers. She missed socializing with friends at a pub. And they missed her.
On the other hand, she also found new ways to have fun for free and she realized how much money she frittered away. McGagh wrote about her extreme challenge in her book, "The No Spend Year: How you can spend less and live more."
McGagh's challenge was extreme--but what if you could spend nothing extra for just one month. Could you save money? Definitely.
According to Bankrate.com, the first thing to do is decide why. It could be to pay off a big bill that is coming or pad your savings account, but the goal should mean something to you.
Next steps:
Eliminate any optional expense that comes out of your checking account such as subscriptions. They will take your money next month.
Eliminate luxuries and start thinking of some things as luxuries. For example, cable TV. You could get rid of Netflix for $10 a month or cable for $120, or both.
Make a bare-bones food plan and stick to it. No prepared foods. Make your own cookies. This is nearly its own challenge. Can you spend $100 a week or less on food?
Cellphone: No extra overages or get rid of the plan, if you can.
No restaurants or pubs. Plan some things to do that are free.
Then count your cash at the end of the month!
Page 7
Annual Meeting
May 21, 2019 7:00pm
The Annual Meeting of the members of SeaComm Federal Credit Union will be held on Tuesday, May 21, 2019 at 7:00 p.m. The meeting location will be at SeaComm's headquarters, 30 Stearns Street, Massena, NY. As is customary, Finance, Directors, Supervisory Committee and President and Chief Executive Officer will present reports for 2018.
There are two vacancies for the Board of Directors. The nominees are Patricia Dodge and Keith Edwards. Patricia Dodge became a volunteer for the credit union in 1975 as a member of the Credit Committee. She served as Secretary on that committee from 1975-1985. From 1985 to present date, she has been a member of the Board of Directors, having served as Treasurer and Chairperson. Keith Edwards became a volunteer in 1994, serving on the Loan Committee for two years and the Supervisory Committee for two years. He was appointed to the Board in 1999 and has served on the Board to present date, including as Vice Chairman.
If any member wishes to run for a vacancy, nominating petitions and instructions are available through Tammy Harrigan at SeaComm's 30 Stearns Street, Massena location. The petitions must be signed by one percent of the members, all 18 years of age or older. Petitions and pertinent paperwork must be returned to Ms. Harrigan at the 30 Stearns Street location by 5:00 p.m., April 11, 2019. If no petitions are filed for a vacancy, there will be no nominations from the floor or any election for that vacancy at the Annual Meeting.
A complete list of candidates will be posted in a conspicuous place in the credit union offices along with qualifications and biographical data on those nominated. The election, if required, shall be determined by plurality vote and shall be by ballot.
Nominating Committee Selects Incumbents:
Board of Directors
Myron Burns - Chairman
Mitch Marolf - Vice Chairman
Gary Fuller - Secretary
Keith Edwards - Treasurer
Patricia Dodge - Director
Wayne Duso - Director
Robert Santamoor - Director
Supervisory Committee
Peter Burnham - Chairman
Thomas Sullivan - Secretary
Bojan Petrovic - Member
Thomas Hannan - Member
Umesh Kumar - Member
---
Please Join Us!
As a not-for-profit organization that is cooperatively owned by our members, the entire credit union benefits when our members engage and participate in their ownership. That's why we invite our members to attend our annual meeting each year. It's an opportunity for you to meet our management and elected board and other volunteers as well as many of the other employees who serve the membership. It's also an occasion that we use to report on the performance of our mutually owned credit union and look ahead to the future.
---
"We have three innate psychological needs; competence, autonomy, and relatedness... When those needs are satisfied, we're motivated, productive, and happy." - Daniel H. Pink
Page 8
Talk with Scott Wilson
Once per quarter, the President/CEO will come to you! Below are the scheduled dates for the first half of the year.
Plattsburgh Branch - June 12th
Potsdam Branch - September 26th
Ogdensburg Branch - November 7th
All sessions will run 11:30am to noon.
Follow him on Twitter (twitter.com/@SeaCommCEO) and Instagram (Instagram/@SeaCommCEO)
Message from the President and Chief Executive Officer
Financial Strength
We exceeded our own expectations based upon our Board approved budget forecasts. Year-end assets climbed in excess of $546 million. At the same time, our net operating expenses YTD were at 2%, well below our goal of 2.75%. We finished the year with a net income of $5.6 million, garnering us more than $78.3 million in total equity to date. Capital remains a key component to our financial health as it is necessary to maintain adequate reserves as our assets continue to grow.

Our financial strength continues to be nationally recognized. Weiss Ratings, the nation's leading independent provider of ratings and analyses of more than 19,000 financial institutions, including banks, credit unions, life and annuity insurers and property and casualty insurers gave us an "A" rating. A ranking of "A" is considered excellent, meaning SeaComm offers excellent financial security. We have maintained a conservative stance in our business operations as evidenced by our strong equity base, superior asset quality, steady earnings and high liquidity. Weiss goes on to state that SeaComm has the resources necessary to deal with severe economic conditions. SeaComm is among the top 5% of the 5,550 credit unions nationwide to receive this designation.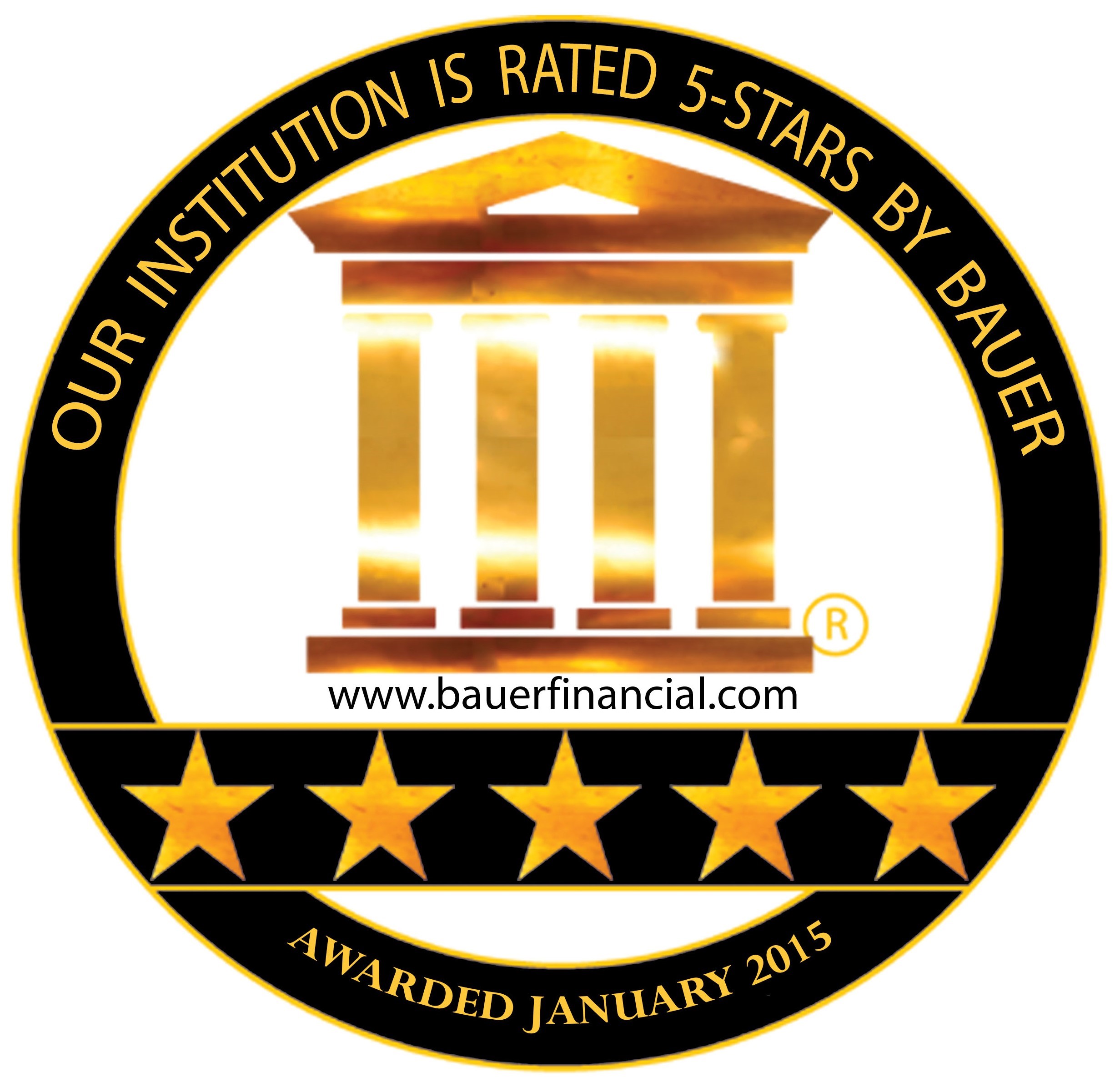 BauerFinancial, an independent rating company recently awarded us their Superior Five-Stars. They analyze the performance of U.S. Banks and Credit Unions. The star ratings classify each credit union based upon a complex formula which factors in relevant data including, but not limited to: capital, historical trends, loan delinquencies, differences in the book and market values of the investment portfolio, profitability, repossessed assets, reserves, charge-offs, regulatory compliance and asset quality. It has deemed SeaComm as safe, financially sound; we are operating well above their regulatory capital requirements.
President's Award for Service Excellence

At the end of each year, we calculate the overall average of every employee who received surveys on their delivery of service both externally and internally. The top ten in 2018 were Kim Holloway, Jeff Reynolds, Audra Lashomb, Melissa Cree, Nancy Oakes, Tabitha Ladison, Secilley Shipman, Sean Lynch, Wendy Vatter and Rose Lapoint-Matthews who were recognized for their high achievement in this area. This is the sixth year in a row for Rose Lapoint-Matthews. We are extremely proud of those individuals and the work all of our employees perform with consistency in delivering exceptional member service.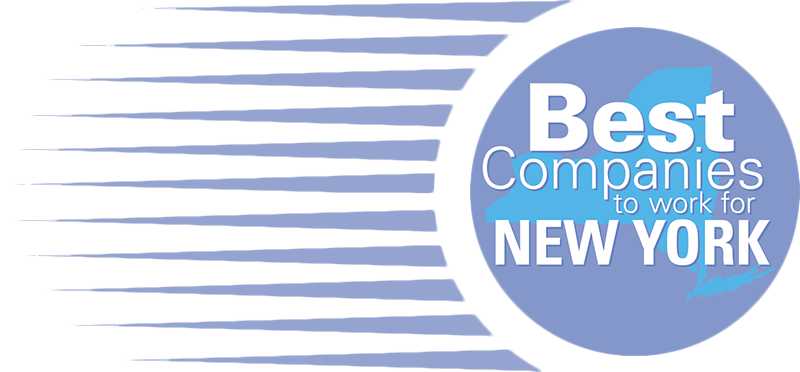 Late December, we received notification that we had been chosen, for a ninth year in a row, as one of the Best Companies to Work for in New York for 2019. Our selection as one of the top medium size companies was based upon a survey in which our employees were asked to participate, along with requested criteria we had to provide.
Page 9
A few of the focus areas included role satisfaction, leadership and planning, work environment, corporate culture and communication, as well as relationship with supervisor. We are extremely proud to be included within this privileged group. One of the questions, "Overall I am satisfied with my employer" had a 98% agreement.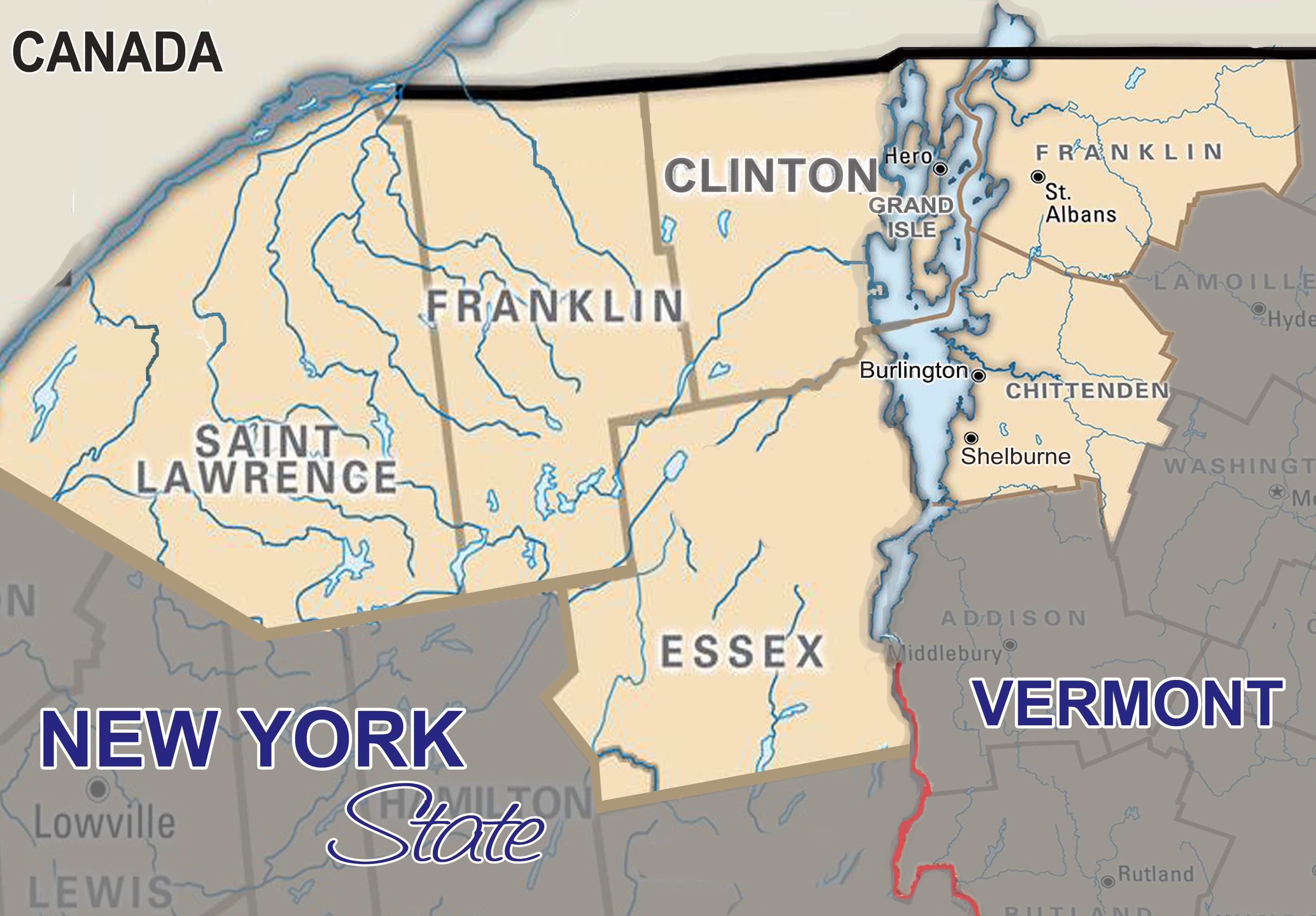 Vermont Expansion Update
We are continuing our planned expansion into Vermont. The Board of Directors approved the purchase of properties which are undergoing extensive due-diligence to ensure they are build ready. There is considerable time and effort put into the overall planning to ensure they are the right locations to serve our newest markets in the counties of Grand Isle, Franklin and Chittenden. It is expected that we will commence with construction of one of those locations late spring with others to follow in 2020 and 2021.
Government Shut-down Assistance
Earlier this year, SeaComm assisted members affected by the US Government shutdown who were challenged financially by the budget disruption. We extended a number of options including, but not limited to, offering lines of credit, extensions or skip payments, bridge loans or even waiving a penalty for early withdrawal on a certificate of deposit. We absolutely understood that members may have difficulty making an auto payment, credit card or mortgage payment, or just need some additional credit to get through until the federal budget was fully restored and paychecks resumed.
What's Next?
We are looking forward to adding instant issue credit to our already robust instant issue debit card platform. If a member loses their current card or it is compromised due to fraudulent activity, we will be able to issue one instantly in one of our branches, so that our members will not be adversely affected by not having their card.
In addition, we are going to be launching a rewards checking titled Benefits Plus. This new enhancement will give members who sign up the ability to book travel, identify theft protection, roadside assistance, discounts on retail gift cards, cell phone coverage and so much more. Yes, we will continue to offer our free checking to those who enjoy no fee or minimum balance required.
On behalf of the Board of Directors, management and staff I would like to thank our more than 46,700 members who have made SeaComm what it is today and for allowing us to continue to serve your financial needs. We look forward to working together well into the future.
Respectfully submitted,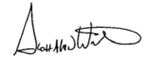 Scott A. Wilson
President and Chief Executive Officer

---
Future Highlights
What's Next?
We are looking forward to adding instant issue credit to our already robust instant issue debit card platform. If a member loses their current card or it is compromised due to fraudulent activity, we will be able to issue one instantly at any one of our branches, so our members will not be adversely affected by not having their card.
In addition, we are going to be launching a rewards checking titled Benefits Plus®. This new enhancement will give members who sign up, the ability to book travel, identify theft protection, roadside assistance, discounts on retail gift cards, cell phone coverage and so much more. Yes, we will continue to offer our free checking to those members who enjoy a no fee or minimum balance required account.
---
Listen to Scott's most recent podcasts for the latest financial news and updates! Find it online at www.seacomm.org.
Page 10
SeaComm Personal Financial Advisor Services
"Work With Someone You Know"
Mathew J. Hastings Personal Financial Advisor
Office: 315-764-0566 ext 555
Toll Free: 800-764-0566 ext 555
Mobile: 315-296-5188
Email: Mathew.Hastings@cunamutual.com
Securities sold, advisory services offered through CUNA Brokerage Services, Inc. (CBSI), member FINRA/SIPC, a registered broker/dealer and investment advisor. CBSI is under contract with the financial institution to make securities available to members. Not NCUA/NCUSIF/FDIC insured, May Lose Value, No Financial Institution Guarantee. Not a deposit of any financial institution.
FR-1262344.1-0715-0817
©CUNA Mutual Group, 2015. All Rights Reserved.
---
Introducing... Personal Financial Advisor David C. Brown
David C. Brown Joins CUNA Brokerage Services, Inc. at SeaComm
Financial Advisor Provides Members Retirement Planning, Wealth Management Solutions
David Brown has joined SeaComm as a financial advisor, exclusively serving the credit union's membership through CBSI or CUNA Brokerage Services, Inc. Mr. Brown, a financial advisor with a number of years in the financial services industry, is now available to meet with individuals to evaluate their financial situation, coordinate their investment and insurance choices, and help members work toward short-term and long-term financial goals.
"Our goal is to be a life-long, trusted partner for our members," explains SeaComm President and CEO, Scott A. Wilson. "David shares these goals, along with the credit union values of trust, safety and service every member of the SeaComm team strives to achieve. I'm confident David will provide our members with the information and support to meet their financial planning needs."
"Having the opportunity to work in my hometown of Plattsburgh and serve SeaComm's members is something I take great pride in," says Financial Advisor David Brown. "My role is to help members identify financial objectives and to implement a personalized strategy. By partnering with our members, I can assist in your short-term and long-term financial success."
Designed exclusively for credit union members, and located at the credit union's six branch locations, the financial services program offered through CBSI is a full-service financial advisory program providing retirement, insurance and investment services to individuals.
Products and services provided by the financial advisory program include; Retirement Planning, Wealth Management, Mutual Funds, Education Funding, 401(k)/Pension Rollovers, Life Insurance, Long-Term Care Insurance, as well as various other offerings designed around the needs of the credit union's members.
The program works in cooperation with SeaComm and complements the wide range of products and services the credit union makes available to its members.
For more information, contact SeaComm, 315-764-0566; toll free at 800-764-0566. Or, you may contact David Brown at 315-764-0566 ext. 804 today for a no-cost, no-obligation appointment.
About CUNA Brokerage Services, Inc.: CUNA Brokerage Services, Inc. (CBSI) provides broker-dealer services to credit unions throughout the nation, offering a full range of investment and insurance products to help credit unions help their members reach a more secure financial position.
CBSI, an affiliate of CUNA Mutual Group, is the leading broker-dealer serving the credit union marketplace. CBSI has more than 250 credit union programs, 400 active advisors, with more than $3 billion in mutual fund, annuity and managed account sales, and more than $140 million in annual revenue. In 2014, CBSI paid credit unions more than $65 million in fee revenue.
Page 11
Behind on Auto Payments? You're Not Alone. Here's How to Handle It...
If you feel like you've been struggling to keep up with car payments, you're not alone: According to a recent report from the Federal Reserve Bank of New York, over 7 million Americans are at least 90 days behind on their auto loans. Here are three tips on how to avoid late auto loan payments and prevent repossession...
1. Take a deep breath and know everything will be okay. Make a commitment to focus on what matters most. Your situation may feel desperate, but don't panic! Take a deep breath, relax, and commit yourself to stay focused on your needs and goals. Continuing to make payments on your debt is key to avoiding repossession. If you already have a spending plan, stick with it as much as you can, and make any necessary adjustments so that you can still meet your needs.
2. Get a full picture of your current expenses and develop a spending plan. Now is an important time to get an understanding of your full financial picture so you can make any necessary adjustments to get back on track. A budgeting worksheet, such as the one found in the Resources section of greenpathref.com, is a great tool for tracking your income and identifying expenses to cut back on so that you can catch up on your loan payments.
3. Investigate your options. Addressing your needs proactively can help you get back on track sooner. It's very likely that if you are behind on your auto loan payment, your lender will be actively reaching out to you. Fight the urge to avoid their calls and try to have an active dialogue with them. Most lenders don't want to repossess your vehicle, and many are willing to work with you to create a flexible plan for your needs.
However, auto repossession proceedings can sometimes begin as soon as a single missed payment takes place. The sooner you can discuss your situation with your lenders, the better. Here are some options that your lender may be willing to offer you:
Loan Forbearance/deferment – a "pause period" that allows you to take a break from making one or sometimes several payments on your loan.
Repayment Plan – if you are behind on your loan, this option allows you to pay the late amount as a smaller addition to your regular payment, spread out over several months.
Change of Due Date – a change in when your payment is due so that your car payment isn't due at the same time as other big payments like student loans, mortgage or rent.
Each of these options has pros and cons to consider, including how interest is treated, how much you will owe, and potential impact on your credit score.
Additionally, even if your auto loan lender won't work with you, you may find other lenders or creditors that can offer support. For example, student loan lenders will often allow forbearance or temporary payment reductions in times of hardship. This option may allow you to use those funds to catch up on your late auto loan payments or higher-priority expenses.
You are not alone. Call GreenPath for unbiased, caring support. We are here to help you understand your financial situation, pay off your debt and save money. Even if your car has already been repossessed, we can help you understand the process and provide you with additional options.
To use this service, simply call 1-800-550-1961, email customerservice@greenpath.com or visit them only at www.greenpath.com.
Page 12
SeaComm Donates to 4-H Camp Overlook
Do you know a child that deserves a fun-filled week of camping and adventures? We recently contributed $3,070 to the 4-H Camp Overlook Scholarship Fund, allowing local children the opportunity to experience nature adventures, camping and outdoor teachings. Five scholarships will go toward one-week sessions and another five will be for the Cloverbud Camp, which is a three-day session. Find more info here: http://4hcampoverlook.org
---
Plattsburgh Jazz Ensemble SeaComm Donation
We were happy to contribute $1,000 to the Plattsburgh City School District, in support of its jazz ensemble!
The funds will be used to assist the Plattsburgh HS in providing a rewarding and comprehensive musical experience for students. The ensemble works to expand each student's area of musical outreach through uniqueness and fun!
---
Convenience at the palm of your hands!
SeaComm Pay is a real-time mobile spending wallet that allows you to quickly and conveniently stay connected to your finances, check balances, receive alerts, and stay secure with on/off controls!
Once you've downloaded the app, simply connect your SeaComm debit and credit cards to gain real-time access to what is happening to your spending accounts. You'll also enjoy quick access with fingerprint or face recognition! iPhone and Android* users who choose to use the Tap-N-Pay function can have peace-of-mind knowing the transaction is safe and will experience the convenience of a fast check-out!
---
Stay Connected with CO-OP ATMs!
CO-OP ATM network connects our membership with the nations' largest credit union owned, surcharge-free ATMs available. This is a coast-to-coast offering of convenience, giving SeaComm members ease of access to their accounts where they live, work or travel! The surcharge-free ATMs are covered in all 50 states and in 10 countries! An ATM network that is larger than almost any bank and backed by years of CO-OP branding, experience and support! To locate a CO-OP ATM near you, simply visit us online at www.seacomm.org and select the CO-OP Shared Branch and ATM locator on the top right of the screen, or download the mobile app for your iPhone or Android device.
---
The Shirley J. Eagles Scholarship applications have been made available on our SeaComm website!
Application submission deadline will be Friday, May 3, 2019 by 5:00pm.
If you are a parent or legal guardian of a graudating, college-bound high school senior and have an account with the credit union, or your child has an account with the credit union, we welcome them to apply!
SeaComm will be awarding $500 scholarships to ten (10) students. We wish all of our applicants the best of luck!
Please visit www.seacomm.org for further qualifying instructions and to download the scholarship application.
If you have any questions, please contact our call center to inquire.
---
SeaComm will be closed for:
Memorial Day - Saturday 5/25/19 and Monday 5/17/19
Independence Day - Thursday 7/4/19
Labor Day - Saturday 8/31/19 and Monday 9/2/19
Page 13
You're in the Spotlight!
In support of local business members, SeaComm highlights small business owner stories in the quarterly business newsletter called "Your Bottom Line." Here are the recaps of third and fourth quarters of 2018.
Blevins Seaway Motos
In 1969, the first Blevins dealership opened their doors in Potsdam to supply upstate New York with a wide range of vehicle options. It has become a flourishing family business with locations throughout the North Country. Following in his grandfather's footsteps, John Blevins, owner and general manager of Blevins in Massena and Potsdam has been in the business for over 25 years.
When it comes to embarking on your journey towards finding the automobile or recreational vehicle for you, you might consider visiting your local Blevins dealership. At Blevins, the consultants know to put enough faith into their clients "They know what's going to fit their lifestyle," states John. When asked about his experience in this rapidly changing field, John explains "When I started, we didn't have computers, we didn't have smart phones, we had a yellow NADA book and we wrote everything down."
Now, car buying is made easy with the ability to find your perfect vehicle right from home using Blevins's convenient website (which lists all their current inventory). If you have any questions, or to get a special price on the vehicles that have caught your eye, the Blevins team is only an e-mail away. Once you find the vehicle for you, the next step is to schedule an appointment for a test drive. With over 50 employees, Blevins is fully-equipped to satisfy your automobile and RV needs.
To begin your search for the right vehicle, visit Blevins Seaway Motors in Massena at 98 Center St. or Blevins Motors, Inc. in Potsdam at 6691 Route 56. To reach the Massena location by phone you may call (315) 514-0644 or the Potsdam location at (844) 355-9401. Hours of operation are Monday-Friday, 8am-5pm. You can also find a great selection of new and pre-owned vehicles on their respective websites: www.blevinsseawaymotors.com and www.blevinsmotors.net.
---
Cedar Knoll Log Homes
Founded in 1979, Cedar Knoll Log Homes has developed into an award-winning manufacturer, providing the highest quality log cabin kits and building material packages. Owner Ron Marx works diligently with his team of professionals to provide clients with the tools and designs to build the log cabin home of their dreams. Anyone who has ever lived in a log home can testify – there is nothing that can compare. "It's a different way of living" says Ron.
The log cabin kits manufactured and provided by Cedar Knoll include the engineered stamped blueprints, as well as the pre-cut and numbered log walls and associated components needed to create your log home. Kit pricing varies depending on your expectations and interests, but typically includes all materials needed to weather tight your home, including the logs, windows, and doors. Kits also include porches, decks, railings, lofts, interior framing, stairs and much more.
Personalization is more important than ever in designing one's home, and log home kits make it possible to have the home you want at a cost you can afford. "We discuss what you want; how big, how many rooms, and what kind of style" says Ron. As the homeowner, you can work with the team at Cedar Knoll to add your own spin on the finished product from scratch. "You look at what we think you want, then you come back and say "It's almost there" adds Ron. "We keep doing it over and over until it's exactly what you want."
Another significant advantage of purchasing a log cabin kit is knowing that all of your materials are up to code. Doing it yourself means that you'll need to perform extensive research to keep your home up to local building and development codes, whereas log cabin kits take the guesswork out of construction. When it comes time to find a contractor and construction team to bring the blueprints to life, Cedar Knoll has you covered with a list of frequently used professionals. "We have a list of contractors that have done this for us before, and they have good recommendations from the people they worked for" says Ron. "They are insured, diligent, they listen to the customers and they do good work."
To begin the process of designing your ideal log home, visit Cedar Knoll Log Homes at 1486 Military Turnpike in Plattsburgh, New York, between the hours of 6am-5pm, Monday-Friday. Or you may call (800) 644-3564. View Cedar Knoll's gallery of work at www.cedarknollloghomes.com and www.cedarrails.co
Let us Spotlight your business!
We are proud of our business members and want to share your story! Contact Jerry Manor for more information. Call (315) 764-0566 or toll-free (800) 764-0566 or email jmanor@seacomm.org
Page 14
Service Fee Schedule 2019
*The following fees are immediate for new membership and effective February 1, 2019 for existing members.
All fees are subject to change as the economy dictates.
| Share Account Fees | |
| --- | --- |
| Senior Savers Accounts: | |
| Enrollment | $10.00 |
| Renewal | $5.00/Year |
| Fresh Start | $5.00/Monthly for each account |
| Share Draft Account Fees | |
| --- | --- |
| Overdraft Privilege | $25.00 |
| NSF | $25.00/Item |
| Stop Payment | $25.00/Request |
| Share Draft Printing | Prices vary depending on style |
| *Business Share Draft: | |
| Monthly Service | $7.50/Month |
| Checks Deposited or Cashed | $0.05/Check (If over 50 checks per day) |
| Overdraft Transfer | $10.00/Transfer |
| Fresh Start | $3.00/Monthly for each account |
| Benefits Plus® | $4.95/Month |
| Benefits Plus Premium® | $8.75/Month |
| Other Service Fees | |
| --- | --- |
| Account Reconciliation | $20.00/Hour |
| Account Research | $10.00/Hour |
| Statement Copy | $1.00/Copy |
| Electronic Funds Transfer Fees | |
| --- | --- |
| Non-proprietary ATM Withdrawal/Transfer | $2.00 - (8) ATM withdrawals per/mo without charge |
| ATM Account Inquiry | $1.00/Each ATM inquiry |
| ATM Fee for Foreign Card Use | $3.00 |
| Safe Deposit Boxes | |
| --- | --- |
| 3" x 5" Box | $40.00/Year plus tax |
| 5" x 5" or 3" x 10" Box | $50.00/Year plus tax |
| 5" x 10" Box | $60.00/Year plus tax |
| Loan Service Fees | |
| --- | --- |
| Loan Modification Fee | $100.00 |
| Subordination Agreement Fee | $100.00 |
| Mortgage Amortization Schedule | $5.00 |
| Share Value | |
| --- | --- |
| Par Value of One Share | $5.00 |
The rates and fees appearing with this schedule are accurate and effective for accounts as of the effective date indicated on the Truth-ln-Savings Disclosure. If you have any questions or require current rate and fee information on your account, please call the credit union at 315-764-0566 or toll free 800-764-0566.
Page 15
Financials
Click here to view the Income Statement, as printed in the newsletter.
Click here to view the Statement of Condition, as printed in the newsletter.
Page 16
SeaComm
30 Stearns St
Massena, NY 13662
SmartLine: (315) 769-5821 or 1 (866) 769-5821
Website/NetTeller™: www.seacomm.org
This publication does not constitute legal, accounting or other professional advice. Although it is intended to be accurate, neither the publisher nor any other party assumes liability for loss or damage due to reliance on this material.
©2019 SeaComm Federal Credit Union